Ultimate Ears release Boom 3 and Megaboom 3 Bluetooth speakers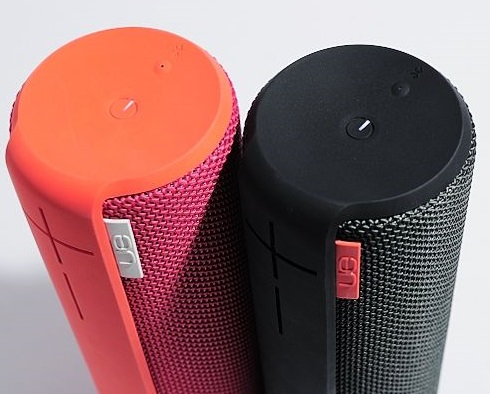 Putting the name aside, this is only the second iteration of the Megaboom, but it seems that the Ultimate Ears are skipping forward in order to line up with the third Boom.
There are some significant upgrades in the Boom 3 family, primarily the new 'Magic' button. This allows you to load up playlists you've added in the updated Boom app, as well as play/pause/skip tracks. Additionally, you can turn on the speakers and launch straight into some music. At launch, the feature will only be compatible with Apple Music and Deezer, but Ultimate Ears state that others will follow.
Another significant change in the Boom 3 speakers range is the new IP67 rating, meaning they are waterproof under 1m of water for 30 minutes, as well as dustproof.
The range of Bluetooth has also been upgraded to up to 45 metres. Although Micro USB is still the primary charging connection, a contact point on the bottom of the speakers allows you to use wireless charging. For this, you'll need the (sold separately, £34.99) Power Up accessory.
The Boom 3 comes in at £129.99, while the Megaboom 3 is priced at £169.99. Several colours will be available: Night (Black), Lagoon (Blue), Sunset (Red), and Ultraviolet (Purple).
Release date is listed as September 3rd, 2018. John Lewis has exclusivity in the UK until October 14th.